The Loupedeck 5.0 software contains new types of profiles, in the streaming category this means that they have been merged into the regular system profiles.
When updating from 4.3 to 5.0 the OBS Studio and Streamlabs profiles that were used ar
e
converted to system profiles. In order to access the profiles click the profile dropdown menu and then the
"..."
to browse the system profiles.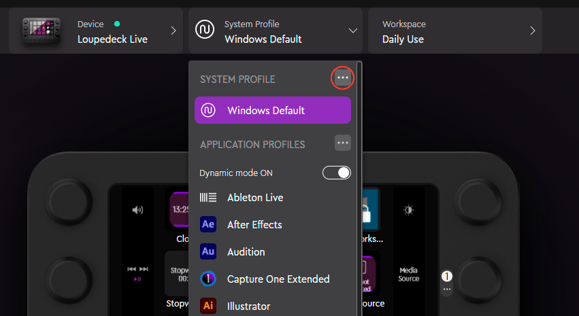 When the menu is open you can find your 4.3 streaming profiles in the system menu.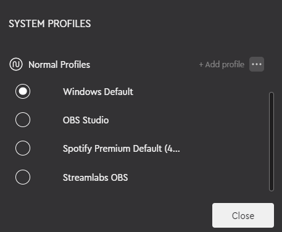 Note: Any scenes/sources you have configured need to be configured again due to the different way of handling them in the new UI
Configuring scenes and sources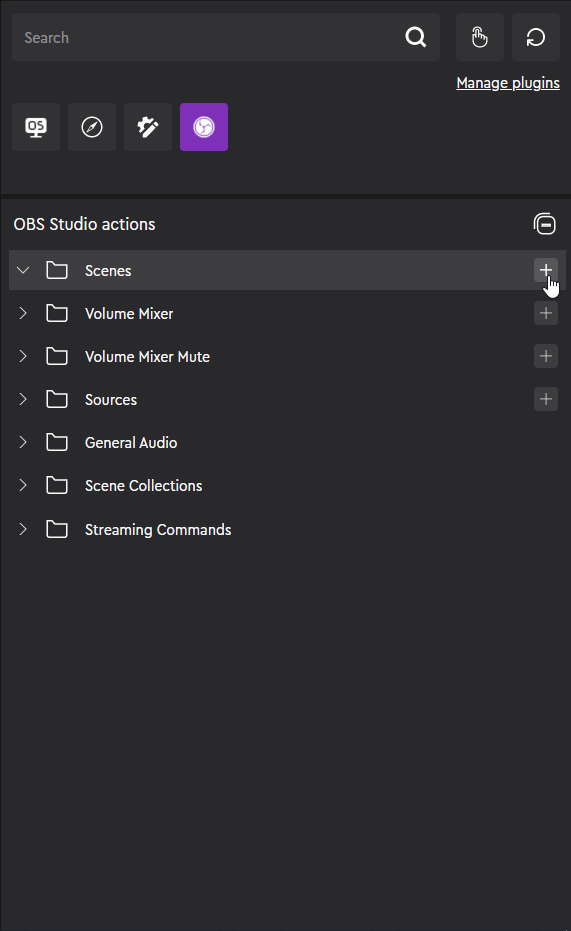 To configure scenes and sources in the new UI go to the OBS action tab and press on the + icon next to the action you want to configure. This will open up the action editor and let's you create the action which can then be dragged to a touchbutton.