Adding and Editing Icons
How to add an icon to an action

To add an icon to a Custom Action or Custom Adjustment, you need to open the custom action/adjustment editor and click the "+" symbol at the top right corner. This will open a the icon editor.
Adding an icon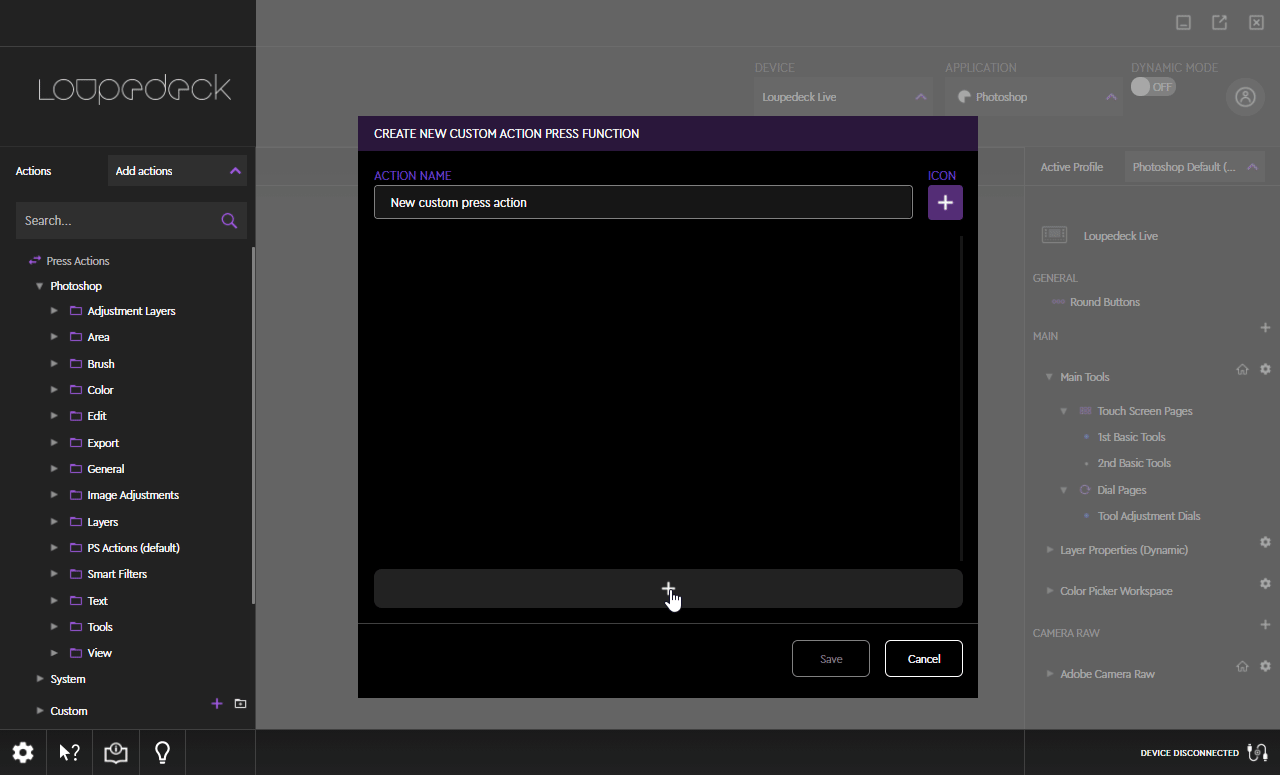 Adding an icon can be done in two ways:
Search a file from computer's file structure by clicking "Choose file" button, or
Drag and drop an icon file over the icon area.
When an icon has been added it can be adjusted with the following parameters:
Rotate: Rotate icon 90° to right with each press
Zoom: Zoom closer or further by moving the slider left or right
After the icon has been adjusted click either "save" or "close" depending which is needed:
Save: Save and add icon to the custom action/adjustment.
Close: Cancel changed.