Introducing: Loupedeck Marketplace
With the 5.1 software release, we're introducing the new Loupedeck Marketplace where you can browse and install plugins, profiles and icon packs.
The Loupedeck marketplace is a dynamic browser based marketplace that enables frequent plugin and other content updates.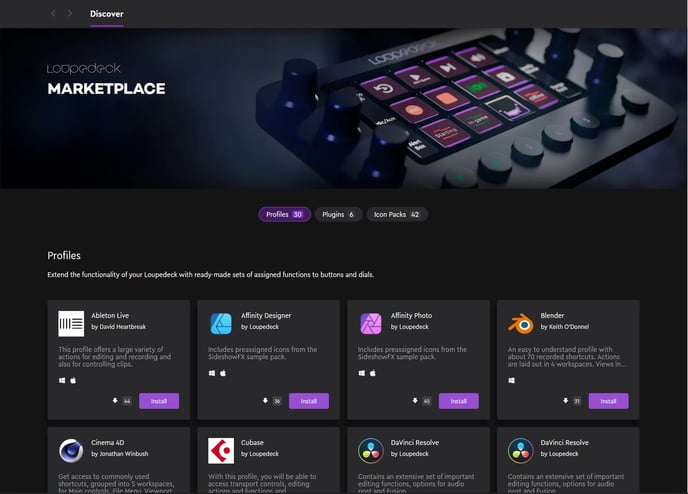 You can access the marketplace by clicking on the marketplace button on the top right corner of the Loupedeck 5.1 software UI. This will open up a separate marketplace window. (See picture above).
In the first version of the Loupedeck marketplace, it is possible to browse assets through their type - Profiles, Plugins or Icon Packs. Over the next few months we'll be adding an intuitive search, new profiles and plugins as well as downloadable sounds and graphics.