This article is for M1 Mac & Loupedeck CT users experiencing frequent crashes and lags with Loupedeck software 5.2.x.
This behaviour seems to be related to high CPU usage of Loupedeck software. If you experience this issue and can see that Loupedeck software is using way too much CPU in the Activity Monitor, please follow the instructions below to resolve the issue.
Open Loupedeck application
Select the profile you are experiencing issues with
Remove the Analog clock page from the main wheel page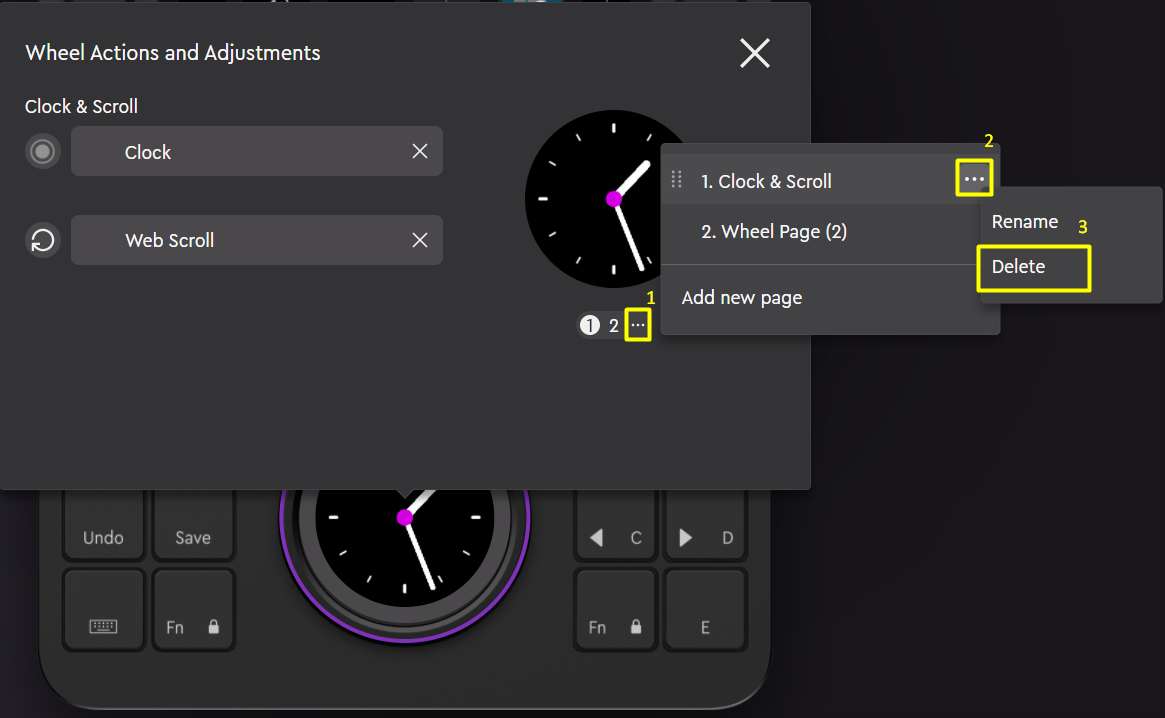 Please note that if the Clock & Scroll page is the only page assigned to the main wheel, the Delete option will be greyed out. In that case, please add a new page to the wheel and delete the Clock & Scroll page afterwards.
We apologise for the inconvenience and this issue will be fixed in our future software releases.