I am using macOS, and some of the buttons and dials on my Loupedeck console are not responding. How can I fix this?
Problem
If you're using macOS and some buttons (for example the arrow keys) and dials on your Loupedeck console aren't responding when pressed or rotated, here are a few steps that might fix the issue.
Solution
Open System Preferences
Select Security & Privacy
Select Privacy
Go to Accessibility
Find Loupedeck and check the box and apply!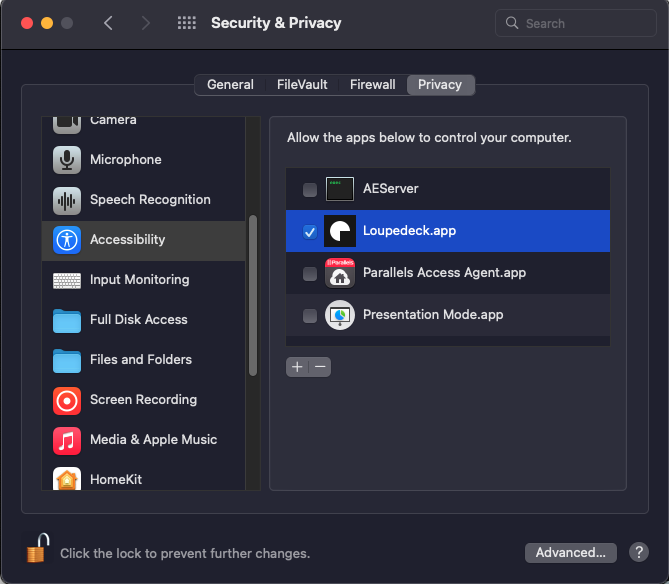 IMPORTANT! If the box is already checked, remove Loupedeck by clicking on - button and then add it again with + button.
Some macOS versions require that you add Loupedeck in the Automation settings (System preferences -> Security & Privacy -> Privacy -> Automation). Check to make sure that the System Event box is checked under Installer.