Changing Round Button LED Color
How to change LED-color on round buttons in Simplified profile type
Changing round button LED color is currently available only for Loupedeck Live, when Simplified Profile type is in use.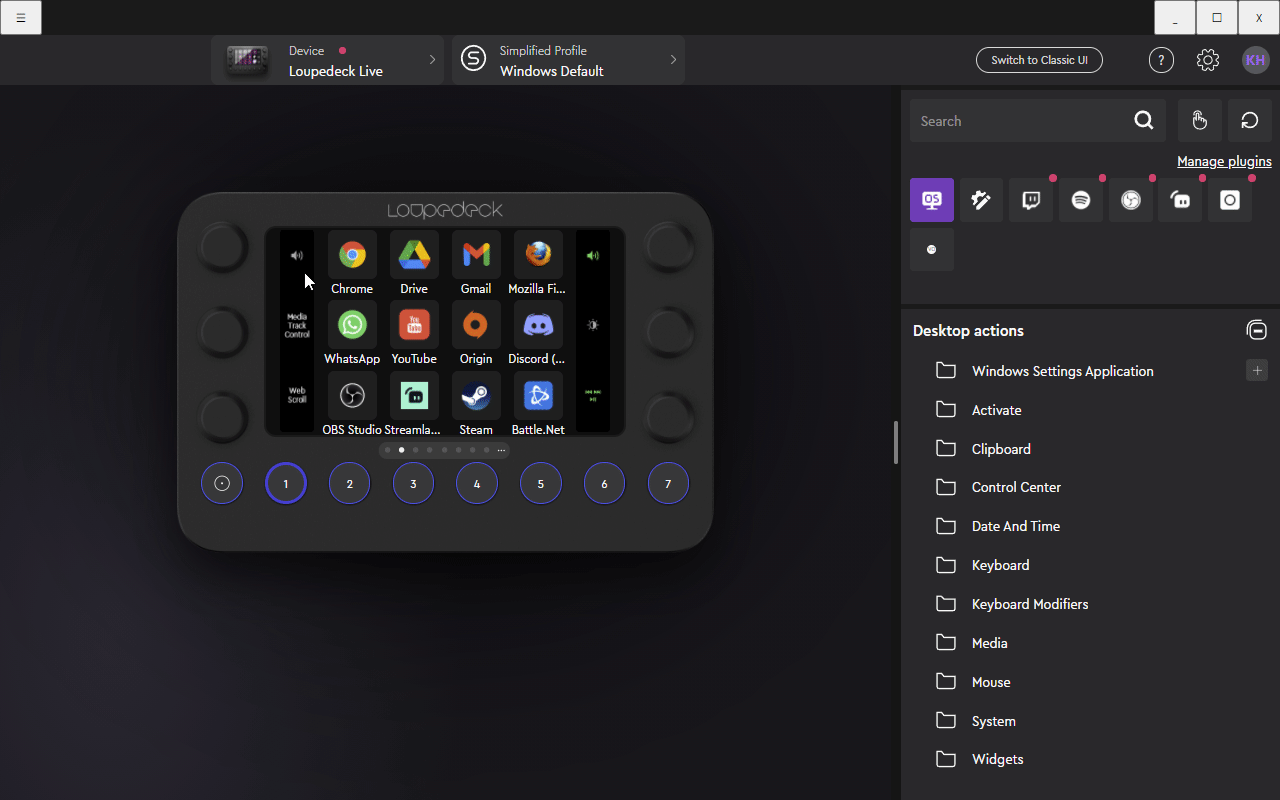 To change the LED color of a round button:
Move mouse pointer over a round button
Click on color picker icon to open the color palette
Select the color you wish to assign to the button
To close color selector: click on the X at the top right corner of the palette
Color palette for round button RGB-LEDs contain 24 different colors. These are selected based on color separation, so that they are clearly distinguishable from each other.