Control Elements on Loupedeck Live
Loupedeck Live's control elements are:
6 dials (with a press function),
12 touch buttons (within the touch screen ), and
8 round buttons (including a home button).
These control elements are divided into two types:
General elements

7 of the 8 Round Buttons are fully customizable. Their function remains constant regardless of which work stage you äre in or software you're using
The first Round Button works as a back button and will always return to your. Home workspace as a finish point after multiple presses.
All buttons are equipped with an RGB color backlight, indicating the which type of action has been assigned.

Workspace elements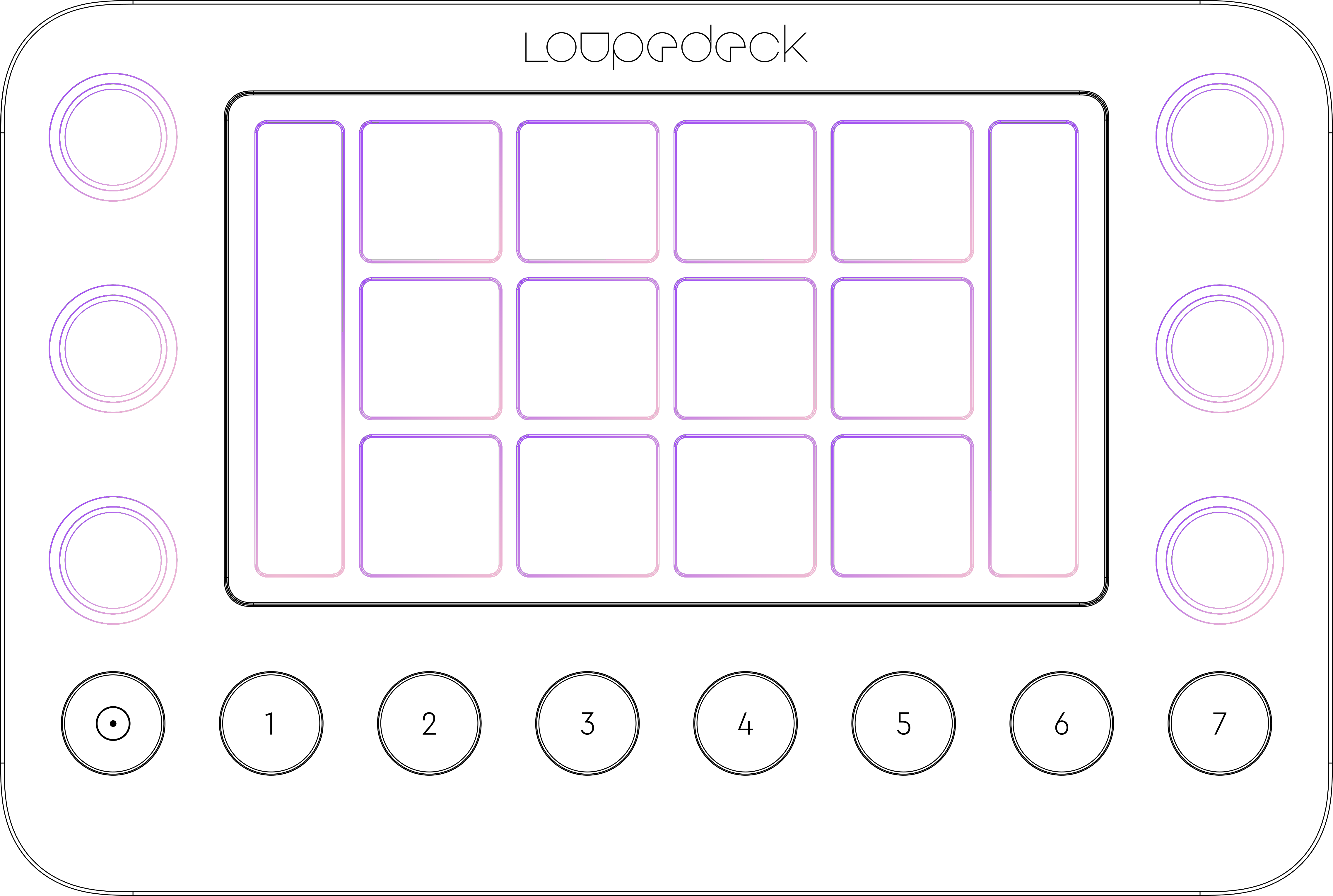 Dials and Touch Buttons are fully customizable, their actions change depending on the page or Workspace selected. .
Dials control variable values (e.g., slider values, brush size, levels, etc.). Dials also have a press function, this is usually assigned to resetting the value to zero.
Dial information and value is displayed on the left and right bars of the Touch Screen (next to the dials).
Touch Buttons activate different functions (e.g., tools, macros, presets, and actions). Touch buttons are colored to indicate the type of the function assigned, the colour code is the same as for the buttons' backlight color.