How to make a new empty profile or a new copy of the default profile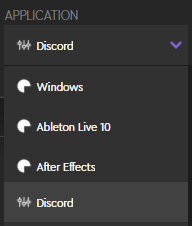 Select the supported application from the application drop-down menu.
When an application has been selected (e.g. Discord) all the created profiles will be linked to the selected application.
Creating a profile
You can select one of two options when creating a profile to a supported application (e.g. an application which has a Loupedeck sign infront of the name):
New empty profile (red circle): This option creates an empty profile for your selected application. A good option if you want to create the mapping from scratch.
Add default profile (blue circle): This option creates a profile with default mappings (including ready made workspaces and pages). A good option if you want to make small changes to the default profile but otherwise keep it as it is.
Note! If you are creating a profile for a non-supported application there is only "New empty profile" option, as there is no default profile available.
Profile Settings window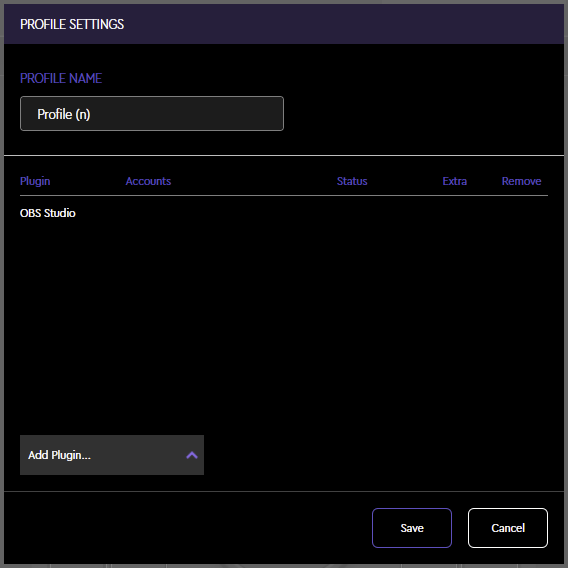 After selecting either of the options a profile settings window appears.
Your new profile has been automatically named (e.g. "Profile (2)"). It is adviced to change the profile name to describe the use of the profile (e.g. if you use the profile for streaming Tetris, rename it as "Tetris Streaming"),
To save the profile, press "Save" button near the bottom right corner. If you want to cancel the creation of a new profile, press "Cancel".
Note! More information about profile settings here.