How to create a workspace and how (and where) to assign it on the device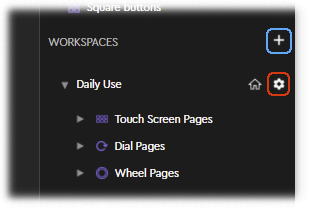 Workspaces are located at the navigation panel, right side of the Loupedeck software.
To create a new workspace
Click on the "+" symbol (blue circle).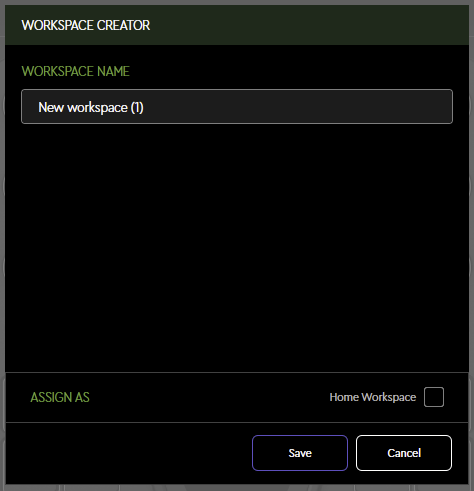 Workspace can later be editet by clicking the wheel-symbol (red circle).

Clicking the "+" sign or clicking the wheel-symbol will open the open Workspace Creator or Workspace editor window (image on right).
Workspace Name
Give your workspace a describing name
Assign As Home Workspace
All profiles have (only) one home workspace which is activated with the home button. If you want to assign your workspace as home, click the tick-box to verify.
Press "Save" after everything is ready to exit the editor and to save your workspace for later use. Pressing "Cancel" will cancel all changes and exit the editor.
Assigning Workspace(s)
Workspaces are adviced to be assigned to control elements which content does not change when using a profile (such as round buttons).
To assign a workspace, drag the workspace title from the right side over the desired button.