Icon Editor & Library
How to customize your icons
To personalize your Loupedeck experience with your own icon you can press the icon in the Action Editor in the bottom left corner.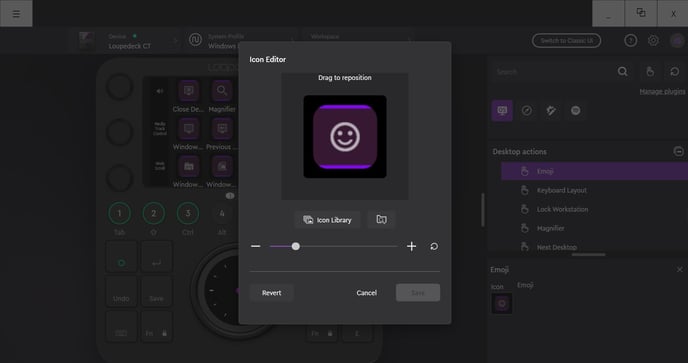 In the icon editor you can browse for your own icon or pick an icon from the icon library, change the size of it or rotate it by 90° increments.
The icon library includes all Loupedeck icons and additional sampler packs from iConCity and SideShowFX.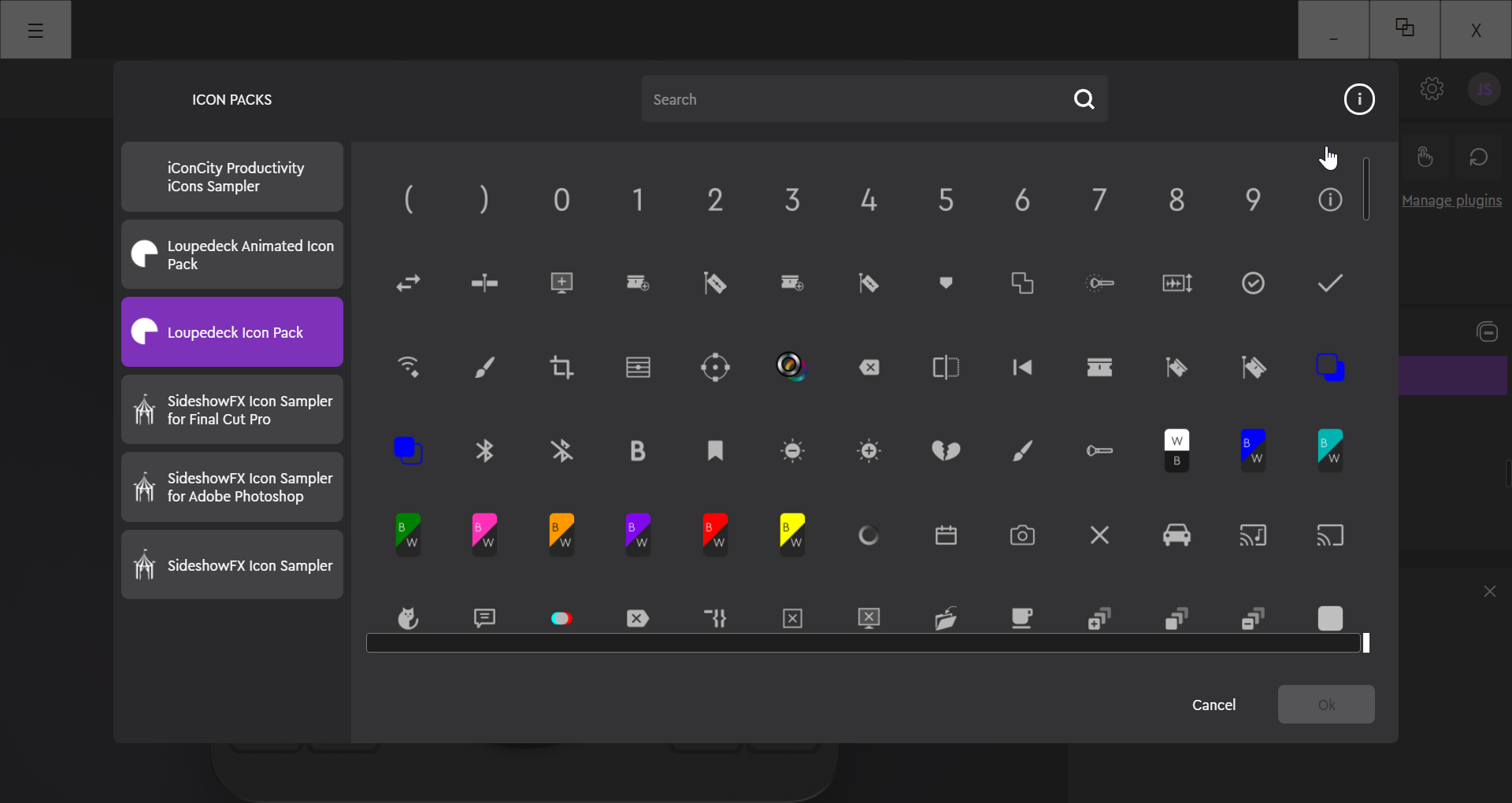 An added icon can be deleted from the icon editor.

You can add icons to any action.
Note: The standard icon size is 80x80 pixels