Custom Action: Open Application
This custom action offers a great help in launching applications via a press action on the Loupedeck device.
To get started, choose the 'Open Application' Custom Action on the action panel.
Next select the application you want to use for this press action from the dropdown menu. You can also personalise the name and the icon for this action. Press "Create" when you are ready. Now you have a new custom action, that use can assign to any button that supports press actions.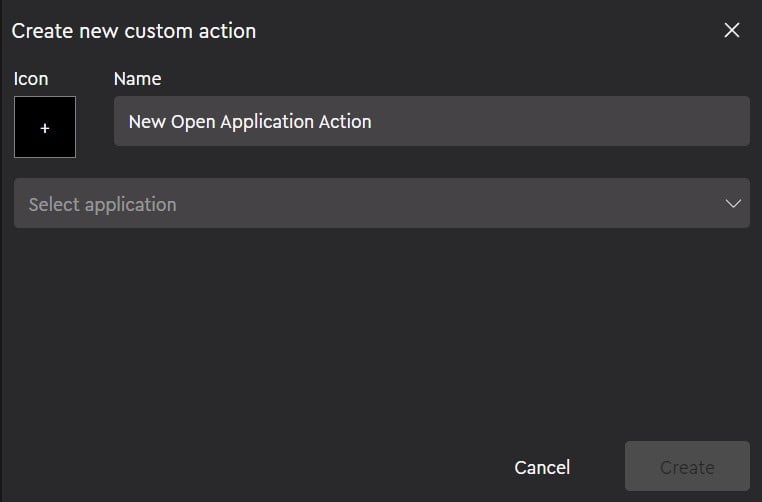 You can find all the custom actions you have created in the "Stored Custom Actions" Folder in the action panel