Custom Action: Keyboard Shortcut
A look at the keyboard shortcut custom action
The shortcut custom action lets users record their own keyboard shortcuts into one easy to use action.
You can either record the shortcut or choose the shortcut modifiers and keys from the lists below.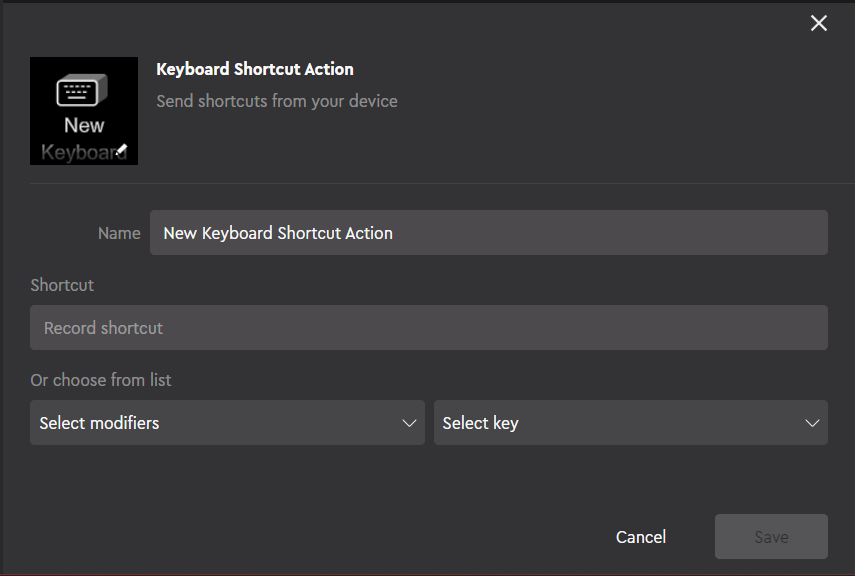 Press 'Create' when you are finished with your shortcut. Your shortcut can be found in the "Stored Custom Actions" Folder.