Export profiles as a file in software versions 4.3 and 5.0
In Loupedeck software you can export your profiles one-by-one as a back-up, or just to copy the profile to your friend or to another computer.
Profile system allows the profile to work in both Windows and macOS if the shortcuts, actions and adjustments can be found identically from both OS versions (Keyboard modifiers are changed as following: Alt -> Opt, and Control -> Command)
Export Profile as a file in 5.0
To export a profile, go to the Profile Dropdown menu and choose the three dots next to the application of which profile you wish to export. This action will open a window like in the picture below.
Then press the three dots on the right side of the profile you wish to export and choose Export profile from the dropdown menu that is presented. Now you can choose the location where the exported profile is saved. Name the profile and press export to finish the process.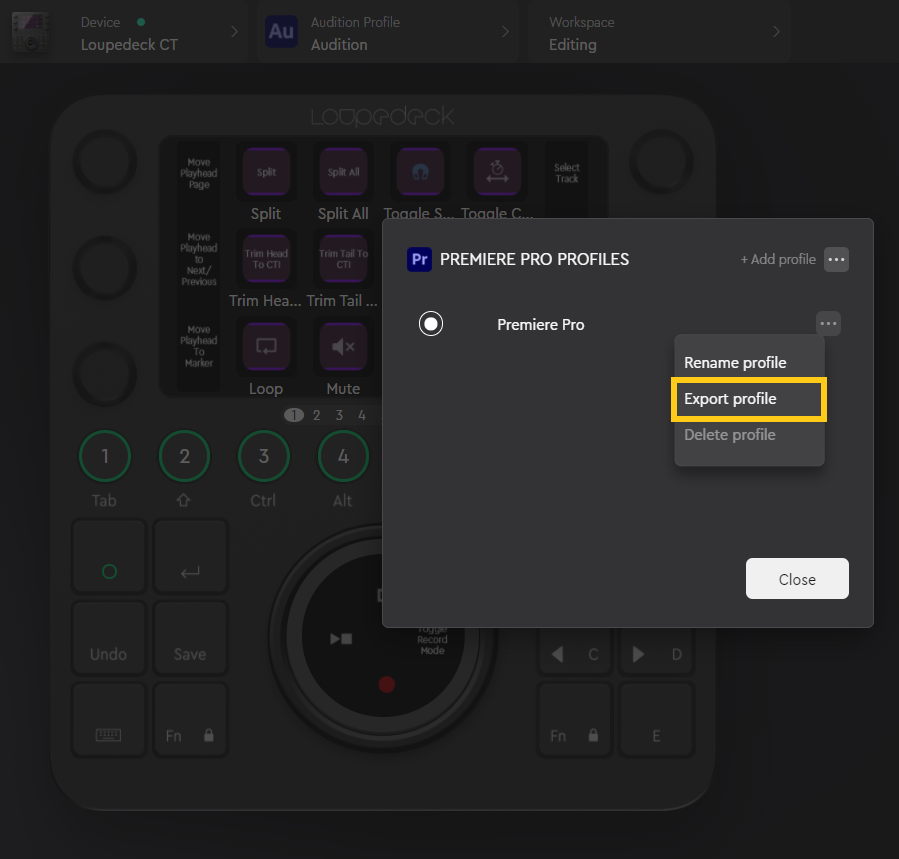 Export profile as a file in version 4.3
To export a profile you need to open Loupedeck settings (bottom left corner). Click on the wheel icon and settings window will open.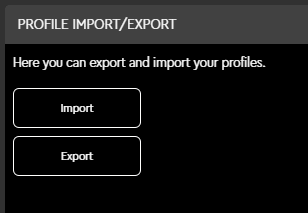 From the settings window, click on "Profile" to gain access for importing and exporting profiles. These are shown on the right side of the settings window.
Click "Export" for exporting a profile as a file.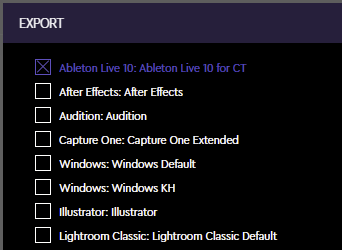 After clickin "Export" a list of application profiles appear.
Select the profile you want to export and press
"Export" located at the bottom right corner of the window.
OS folder management window opens:
Select the location you wish to export your profile(s).
Give your profile a describing name
Press "Export".
Your profile will be exported to your desired location with the name you typed.
Note! The file format of the Loupedeck CT and Loupedeck Live profile is .LP4. The file format of Loupedeck+ and Loupedeck Original is .ZIP.