How to set correct permissions in Loupedeck folder - macOS?
In order for Loupedeck to work correctly with other apps, it is important to have the following Sharing & Permissions setting in Loupedeck folder.
First of all, use our Troubleshooter to ensure you are the owner of Loupedeck folder.
Click on the small Loupedeck logo at the top menu bar
Select Help > Troubleshooter


In the next window, click the Fix macOS permission issues

As a next step, open this folder Users/<YourUsername>/.local/share/Loupedeck.
Please note the .local folder is hidden and you need to press "cmd + shift + dot" to see it.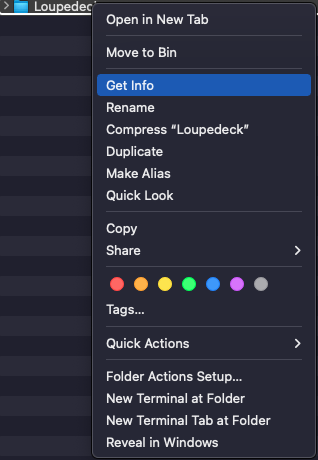 Right click > Get Info > Then please check the permissions in the bottom and make sure that your user has Read & Write permissions, not Read only.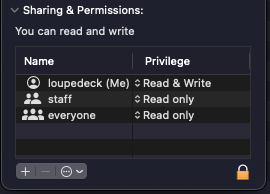 Please check this Apple Support article for more details.