Lumetri Color and Tint Wheels (LD & LD+)
Premiere Pro
Color Wheels adjustments on LD and LD+ are laid out on the main dials. D1, D2 and Clarity are assigned with functions that are not related to color grading.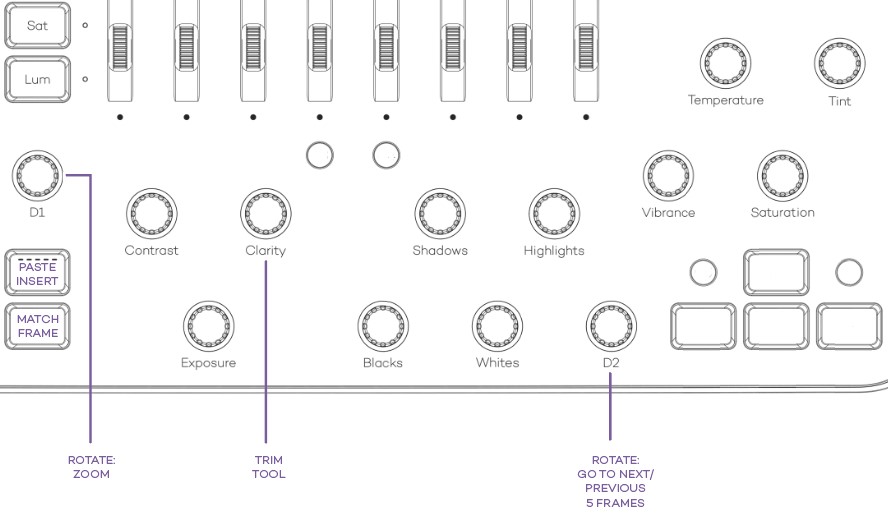 By pressing Fn and rotating the dials, you can adjust RGB values / move the cursor on the color wheels for Shadows, Midtones or Highlights, in x and y direction. You can also adjust Brightness of each wheel individually.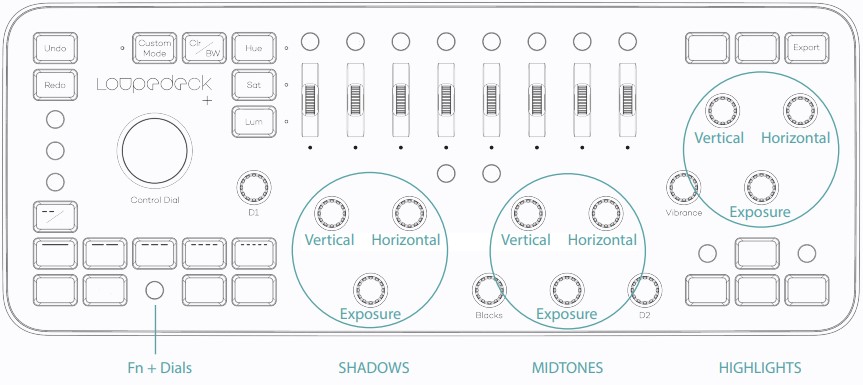 Tip: You can do color grading in Full Screen Mode.
Note: The color adjustments are made to the last Lumetri effect applied.
Reset a color adjustment by pressing on the dial. Remove the whole effect by pressing the touch button "Remove Attributes".