After installing new versions of Lightroom Classic and Loupedeck, I don't see any actions or adjustments when masking is used.
After installing a new version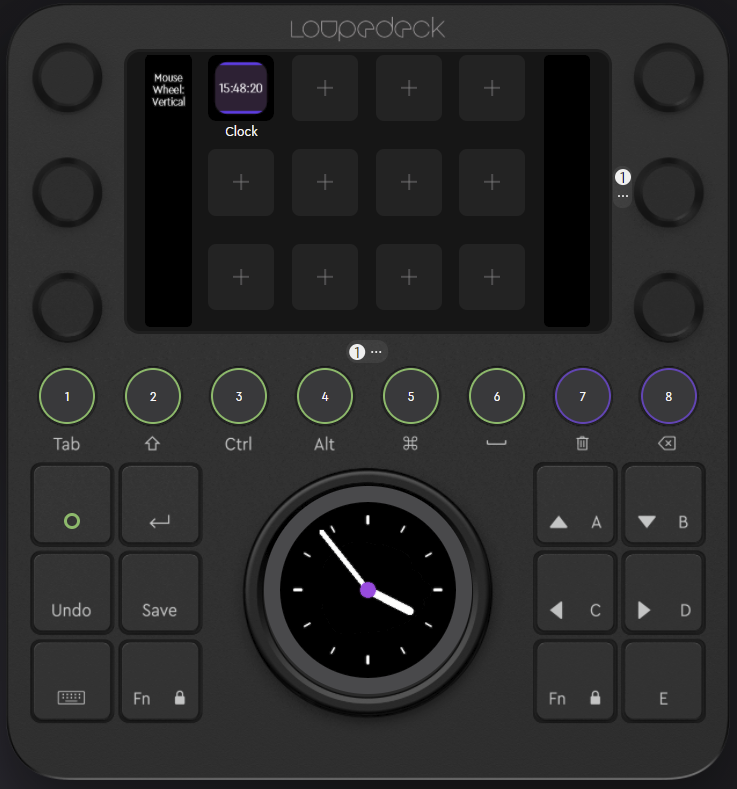 of Loupedeck software, you are still using your old profile for Lightroom Classic.
By default, old profiles do not contain any functionality regarding the new Masking tool (because masking functions did not exist in previous versions).
Therefor, when you start masking in Lightroom Classic, your profile looks as empty as the image on the right.

To get masking up-and-running you need to assign the functions you need - or create a new (version) of the default profile that automatically contains the masking tools.
Method 1: Create a new default profile
Fastest way of getting masking tools available, is to create a new (and updated) default profile:
Open Profile drop-down menu
Mouse hover over Lightroom
Click on the three dots: (...)
A modal opens: click the three dots on the top right corner (...)
Select: "Add default profile"
Now you have a new Lightroom Classic profile which contains masking functions automatically mapped. If you want to use your own profile with your own assigned functions, check the next chapter.
Method 2: Map the masking functions to your current profile
For this method, you need to map each function one-by-one to the device. It is fairly quick to do and will take less than 5 minutes. Video instructions at the bottom of the article!

How to assign actions to the Masking workspace:
Open Workspaces drop-down menu and scroll down: Select Masking
Select "Lightroom Classic" main group from action panel
Scroll down and open "Masking" group
Assign masking functions you need
Search for "Localized Adjustments" action group
Assign the adjustments you need for masking
Open the Wheel
Add a new wheel: "Masks List"
Remove first wheel (most likely Analog Clock)