Chain up to five different actions with the multi-toggle custom action
Multi-toggle is a powerful tool that will allow you to execute up to five different actions sequentially with the press of the same button. It is also possible to select a different icon for each action step.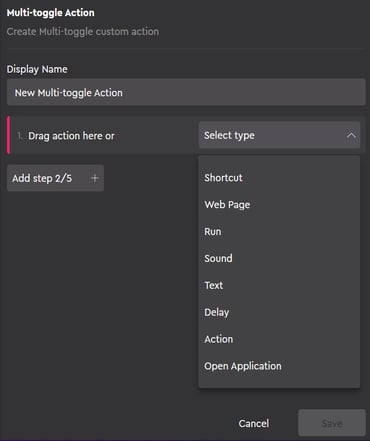 You can choose the actions from the custom action list that is on the dropdown menu or drag an action from another action group or from stored action folders. This multi-toggle action will work with press actions only. After creating the action, you can add an icon for that particular action step.
You can add additional action steps by using the "Add step" - button on the action, maximum being 5 actions that can be executed one after another.
The saved multi-toggle actions can be found in the "Stored custom actions" folder in the Custom Actions tab.