To be able to use an application with Loupedeck device, the application needs to have a profile in Loupedeck app.
A profile is a container of assigned actions, custom icons and custom actions. Loupedeck software allows you to create multiple profiles for one application (e.g. for any photo editing application, you can create Portrait Photo Profile, Wedding Photo Profile and so on).
You can manage your profiles from Profile menu in Loupedeck app by pressing the three dots at the end of each profile row.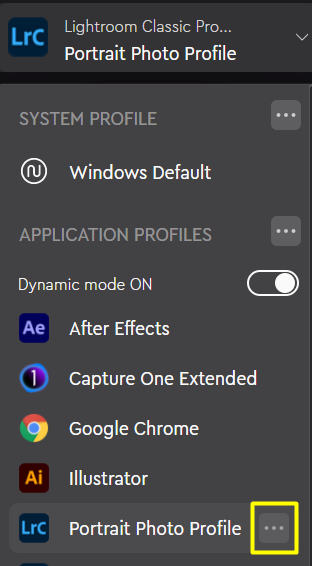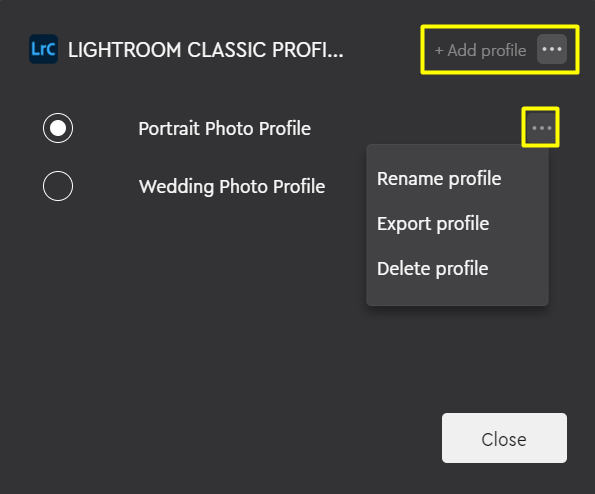 In the next window, you can add a new profile.
You can also rename, export or delete existing profiles.
The profile listed with white dot will be the one displayed on the device when the target application becomes active.
For each profile, you can make your own mappings with existing actions or by making your own Custom Actions or Custom Adjustments - assign those as you would assign any other action or adjustment!
If your profile list is too long and consists of applications you do not use, untick those applications by clicking on the three dots at the end of Application Profiles row.