Setting up Loupedeck LIVE and Loupedeck CT with Adobe Audition
How to connect your Loupedeck device in Adobe Audition
Before Loupedeck CT/Live can work with Adobe Audition, you need to activate it as a control surface in the Audition preferences. (See picture 1).
Go to Audition: Preferences -> Control Surface -> Add Loupedeck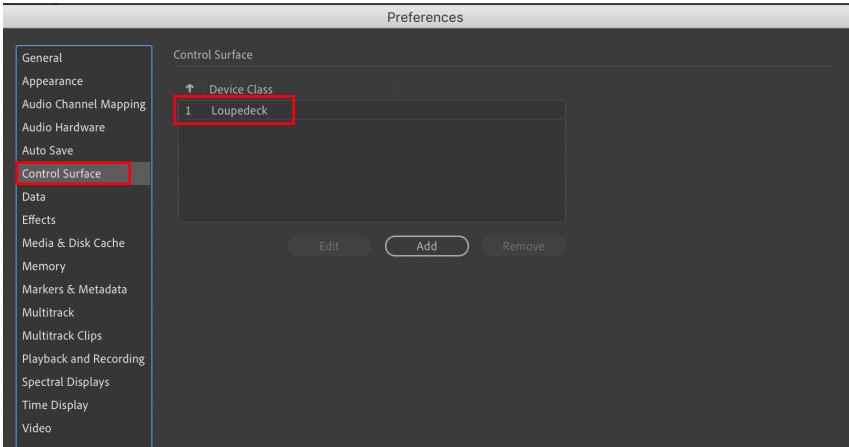 Picture 1: Adobe Audition Preferences
You might need to restart the Loupedeck software for changes to take effect.
Happy editing!
In case you'd like to learn more about using Adobe Audition with Loupedeck CT or Live, please check out this tutorial:
Read more about the Adobe Audition Workspaces located in the Default Profile.