Profiles and content are now available from Marketplace
Browse and install profiles and other assets at the Loupedeck Marketplace
The Loupedeck marketplace is a dynamic browser based marketplace, where you can browse and install many types of assets, for example profiles, plugins, icon and sound packs, as well as emotes and badges for streaming.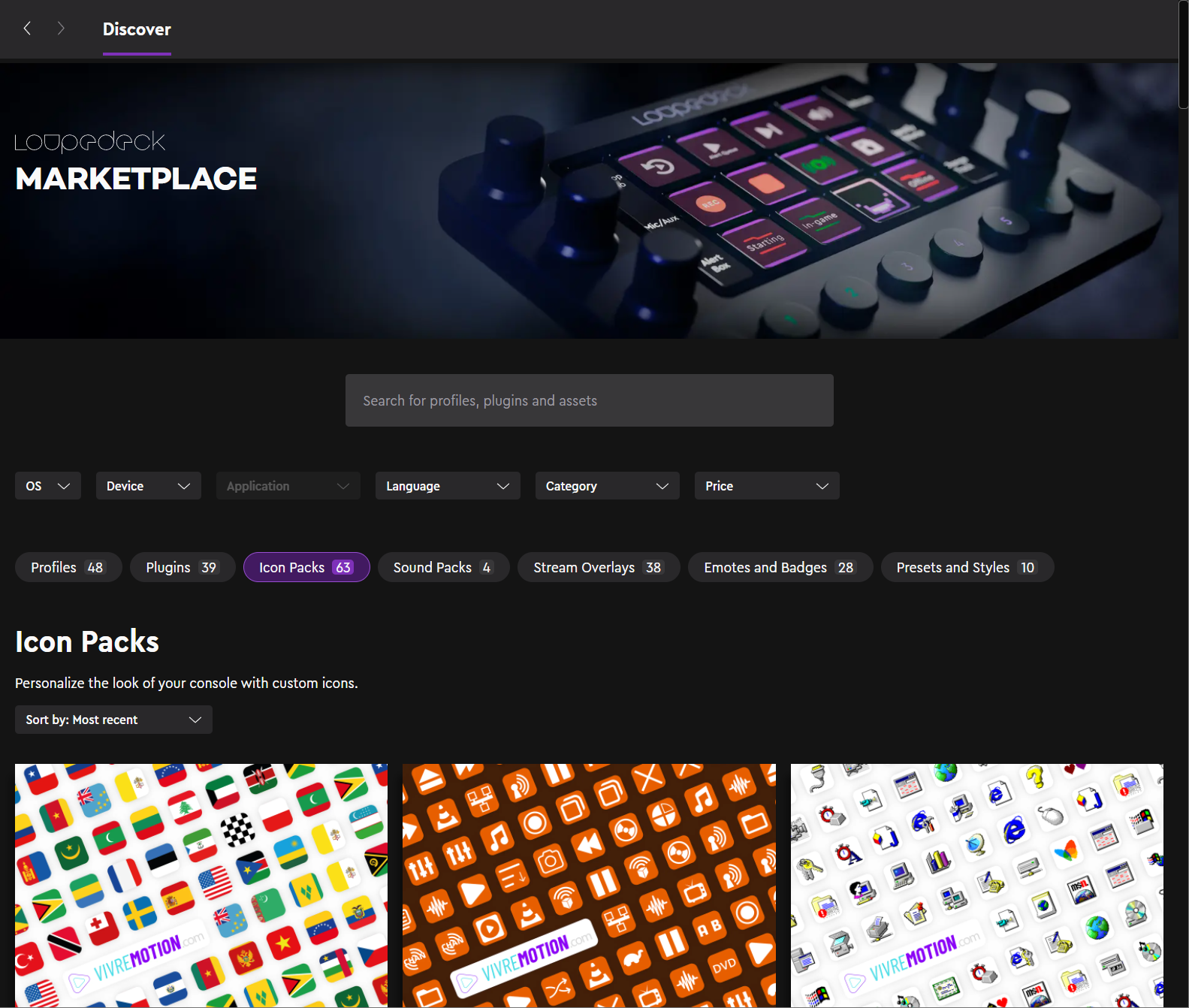 You can access the marketplace by clicking on the marketplace button

on the top right corner of the Loupedeck software UI. This will open up a
separate marketplace window, where you can browse and install content to your device.
If you wish to only browse the assets, you can check out the Loupedeck Marketplace web page
Browse assets by their type or use the search bar. You can also filter plugins by the operating system.
Installed assets can be managed in the Loupedeck UI through the Add-On Manager.