What settings needs to be setup to make Loupedeck work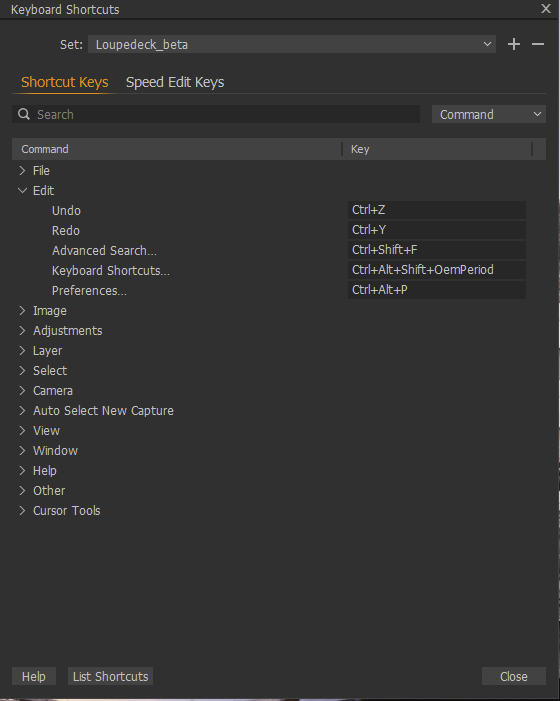 Capture One has an internal shortcut file which contains all the shortcuts that actually work.
Loupedeck beta integration is made so, that each Capture One shortcut command has a counterpart within Loupedeck system. To work you need to select the correct keyboard shortcut file from Capture One.
Open Edit -menu within Capture One
Click on "Keyboard Shortcuts" (at the bottom of the menu list).
Change "Capture One Default" or "Capture One 3.7 Default" to "Loupedeck" or "Loupedeck_beta"
Unable to select a shortcut file? (macOS)
We have had a small number of MAC users unable to select the shortcut file, this is caused when the User Permissions for the Capture 1 shortcut folder are restricted, normally at an Admin level.
To solve this issue:
Via Navigator select the folder

/Users/"username"/Library/ApplicationSupport/Capture One/KeyboardShortcuts

This folder needs to be set to give Read & Write access for that "user name". These are changed by right clicking the folder and choosing (Get Info)
If "Library" is hidden folder press (Command+Shift+.) to access