OBS Studio: Sources and Scenes are not listed in Loupedeck app
Please check our troubleshooting tips below if sources and scenes from OBS Studio are not populated in Loupedeck app and it is not possible to assign them to Loupedeck.
Before you go on with the troubleshooting tips, please check our instructions on how to correctly set up Loupedeck in OBS Studio.
Open OBS Studio and select Tools -> Websockets Server Settings
Make sure the Authentication box is unchecked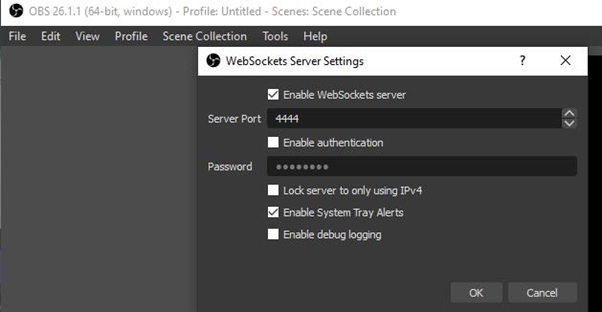 We also recommend to uncheck the Enable WebSockets server checkbox and check it again
Click OK
If you are on Windows, please check that you are running both Loupedeck and OBS Studio as admin, or both as standard user. Do not combine those two.