Learn about the functions of the Touch Buttons on your Loupedeck Live.
Touch Buttons, along with the dials, have individual actions within every workspace.
Touch buttons are fully customizable and activate commands, functions and actions.
Like the dials, multiple pages can be set of for touch buttons and swiping the screen left or right changes the touch button page.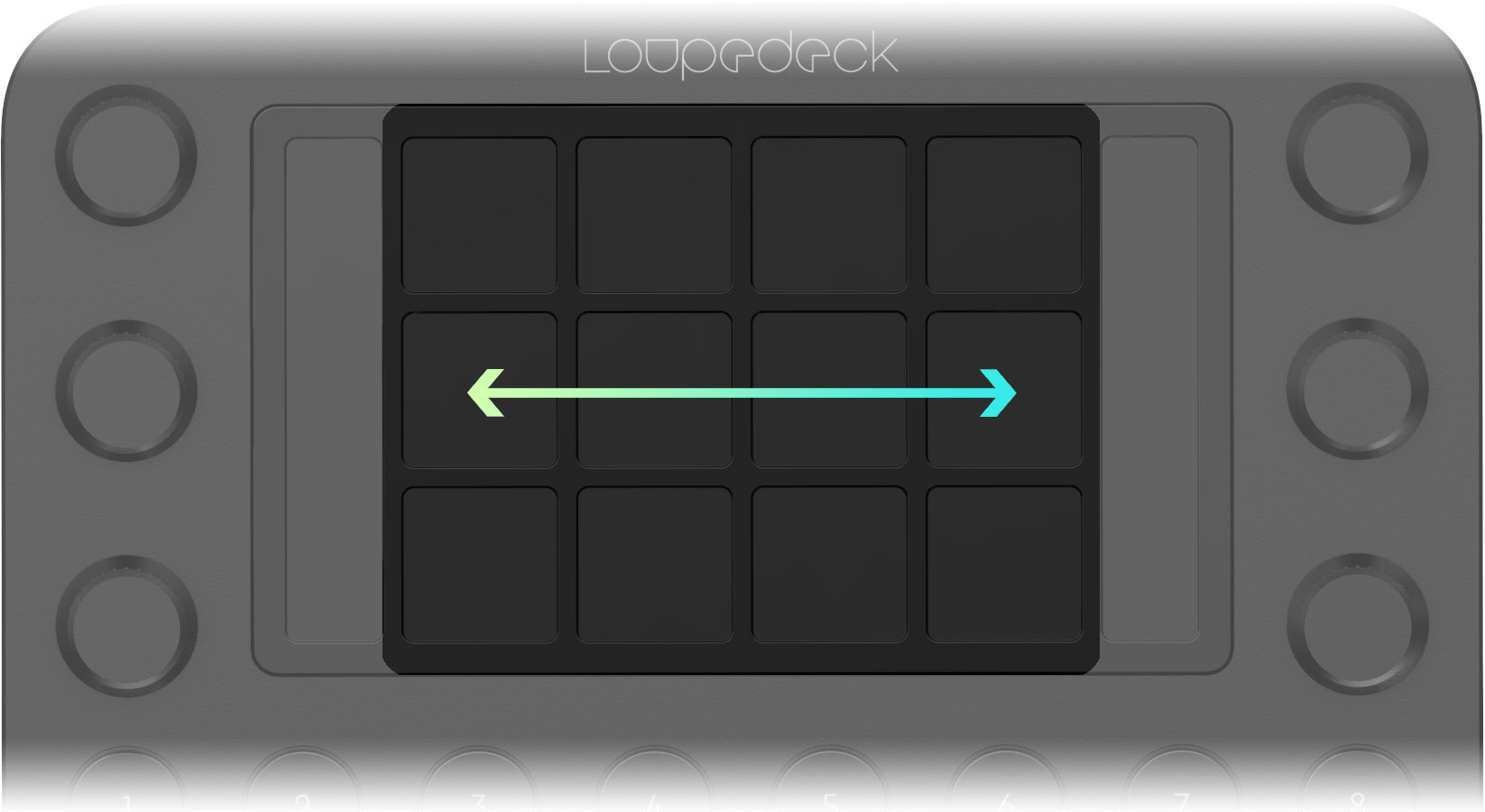 TIP 1! Put your most common actions on the first page, and then less used actions on the next pages. Links directly to a page can be assigned to a touch button - or if you have only one workspace in use, assign page links to the numbered round buttons to gain quick access.
TIP 2! Each touch page you create can be seen as a page link within the Page Links action group. These page links can be set up the same way as assigning any action. Page links give you direct access to any of your workspace pages and gives you a faster way to jump to a specific page without swiping through multiple pages.