Please check our troubleshooting tips below if sources and scenes from Streamlabs OBS are not populated in Loupedeck app and it is not possible to assign them to Loupedeck.
Before you go on with the troubleshooting tips, please check our instructions on how to correctly set up Loupedeck with Streamlabs OBS.
Make sure both Streamlabs OBS and Loupedeck are allowed in the Firewall settings on your PC. Follow this article for further instruction.
Make sure both Streamlabs OBS and Loupedeck app are run as admin or as standard user. Please avoid running one as admin and the other one as a standard user.
Find the .exe files of both Streamlabs OBS and Loupedeck on your PC, right-click on them and select Properties. In the security tab, make sure your Windows account has Full control permissions ticked.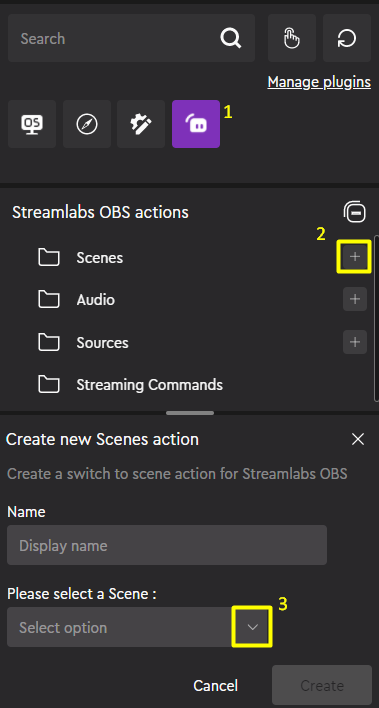 Add your scenes to Loupedeck app
Click on the Streamlabs OBS icon
Click on plus sign next to Scenes
Select your scenes from the dropdown menu
You can then name your scene accordingly and hit Create. This action will then be available in the Scenes folder and ready to be assigned to the device.